THREATENED BY ISLAMOPHOBIA
"You will build a Mosque over our dead bodies." -opposing neighbor
After more than 20 years of contribution to the Inland Empire of Southern California, the Muslim community served by Al-Nur Islamic Center is facing religious discrimination, fighting for the very right to have a bigger facility designed to meet their needs.
Help us acquire a safe space
The Al-Nur Islamic Center community formed from the Muslim families who immigrated to the Inland Empire in the 1970s. For many years, the families came together once a month in a halaqa hosted in rotating locations. The community finally opened the doors of Al-Nur Islamic Center ( Masjid Al-Nur) in a rented place in the City of Upland in 2004 and moved to City of Montclair in 2007 for bigger space and parking lots. Alhamdulliah, community funded to buy a 1.54 acre property with 4 beds/3 bath house in the City of Ontario in 2009. In 2013, Al-Nur Islamic Center opened its interim masjid while planning to build the new masjid in progress. Unfortunately, due to neighbors' numerous systematic and organized litigation, the community's dream to "Build a New Masjid" became so difficult that the community was forced to relocate again. The new safe space for the masjid will: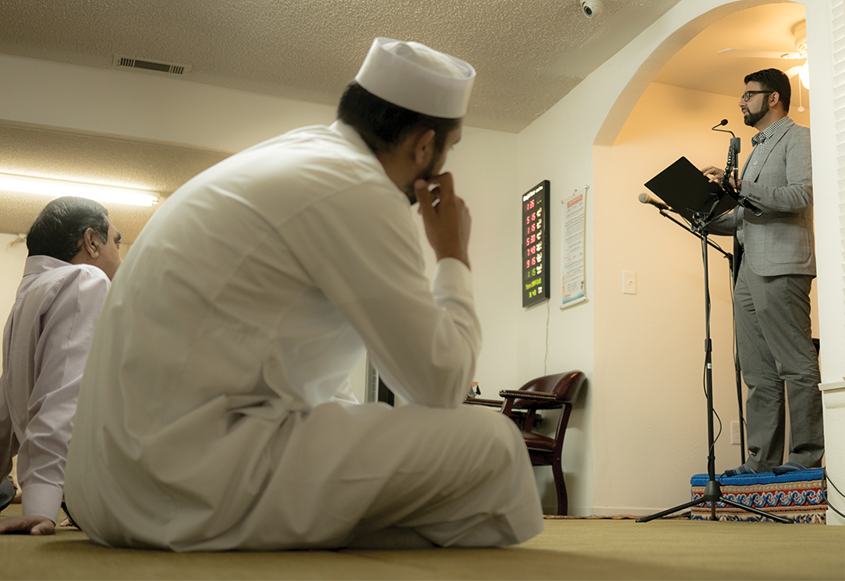 PROVIDE A SAFE SPACE FOR THE YOUTH AND COMMUNITY
Located at the edge of two college communities, Al-Nur Islamic Center is a safe space for the youth and community. For the last 16 years, it has offered obligatory, jummah, and taraweeh prayers; Quran classes with Qari Aderrahim Belbayan; and a weekly and monthly khateerah/Quran tafseer.
NURTURE A DEEP INTERFAITH CONNECTION
It has nurtured deep connections with the local interfaith community.
CONTRIBUTE AT HOME AND ABROAD
Al-Nur Islamic Center is a consistent contributor to efforts to help victims of natural disasters and homelessness at home and abroad, and offers Free Tax Filing services and community parks clean up.
THREATENED BY ISLAMOPHOBIA
"YOU WILL BUILD A MOSQUE
OVER OUR DEAD BODIES."
– Opposing Neighbor
Seven lawsuits have been filed against Al-Nur Islamic Center and San Bernardino County by the ring leader of opposing neighbors to cease the New Masjid Project since 2012.
We have attended seven public hearings because the ring leader appeals every time we renew our Temp Use Permits including two for the New Masjid Project.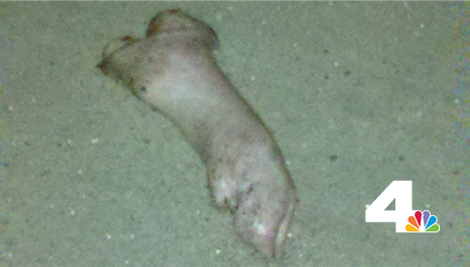 August 2012
Opposing neighbors threw three bloody pig legs in front of the driveway of Al-Nur Islamic Center's Ontario location during the Ramadan taraweeh prayer to insult them. At that time, the community did not have security cameras to catch the vehicle license plate number, therefore the detective could not arrest or bring any one to justice. CAIR-LA's request for the US Justice department to pursue this as a hate crime was reported by NBC News.
RE-ENERGIZED WITH A NEW PLAN
Despite intimidation and dwindling attendees due to concerns for safety, Al-Nur Islamic Center community remains unbroken and is re-energized with a new plan. The dream to have a new masjid to serve the greater Inland Empire Muslim community can still come true…with your help.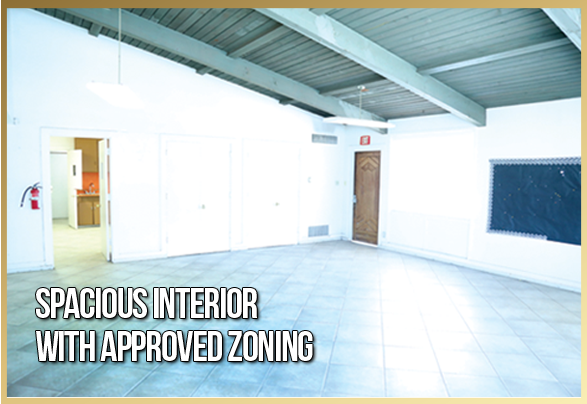 The new plan is to purchase, in sha Allah, 1.3 acres including an existing 265 person capacity church, a school building, concrete parking, and 2.43 acres of vacant land. The price is negotiated at 2.5 million. The land is in separate parcels and can be converted to a multifamily apartment complex or town houses for our senior citizens who want to live near a masjid; subdivision is an option and City of Pomona is willing to accept a new plan for review and approval.
Al-Nur Islamic Center wants to be a unique center – if we can purchase this property with your generous donation – by donating about 30, 000 sq. feet to City of Pomona for a public park or an open gym or a library for the public at large by the will of Allah.
HELP ESTABLISH THIS MASJID AND ENSURE THE REWARDS FOR UNCEASING CHARITY – SADAQAH JARIYAH – FOR YOU AND YOUR FAMILY.
Help fight for freedom of religion, social justice, and tolerance for all. These are core values of our nation that we all can agree upon and stand behind. Without your help, those promoting Islamophobia will win. What has happened to Al-Nur Islamic Center can happen anywhere.
Will you join us and take a stand?
Donate at alnuric.org/support
Give brochures to your family, friends,
neighbors, colleagues
Volunteer for Al Nur Islamic Center